Dimension - 10 x 15 cm portrait or landscape
Large choice of Easter themes.
Page 1 - photo with Easter border.
Page 2 - postal (not editable)
As default, 8 different designs of the selected postcard format are offered. You can leave everything unchanged or use only the patterns you like
8 pcs set - 6,00 €
(initial - 12,00 €)
Ak potrebujete dostať pohľadnice do Vianoc musíte ich objednať:
till 16.12.2022 - for postal items
till 21.12.2022 - for personally receiving
Color printing in photo quality on a specialized Konica Minolta bizhub PRESS C71hc machine
Paper: Xerox Supergloss 250 g
Minimal order:
one set - 8 pcs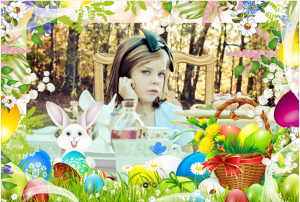 Personally receiving gratis by the address
Mládežnícka 960/19, Pata (GA)
Postage and packing – od 3,60 €
Production date:
5 working days from order confirmation*
* before Easter the production period can be extended to 7-10 working days
Expres colored and B&W printing of announcements, postcards, invitations, PF cards, New Year's cards, name tags, vouchers, etc.
What is a photo postcard?
Denying kindred spirits to relatives, acquaintances and miles away is one of the customs not only during the holidays. Written wishes for the New Year were sent to the inhabitants of China and Egypt in ancient times. The custom of sending written Christmas and New Year greetings became widespread in Europe in the 15th century. These were handwritten wishes with various pictures that people made themselves.
- creasing (up to 15 pcs)
- laminating
- printing envelopes for photo postcards
- folding
We offer a large number of different types of paper: smooth, textured and glittery.
Send a quote request to info@tarawera.sk
How create photo postcards by yourself with our online editor
Finally, you have the opportunity to send even your favorite photos as photo postcards. It doesn't matter if you want a wish for a birthday, name day, wedding, Christmas, New Year, Easter, or even Valentine's Day, Mother's Day or other holidays.
Create a photo postcard yourself with the online editor at online.tarawera.sk.
Delight your loved ones with hand-made photo postcards and prove that a handwritten photo postcard that can be grabbed by hand has not lost any of its charm.